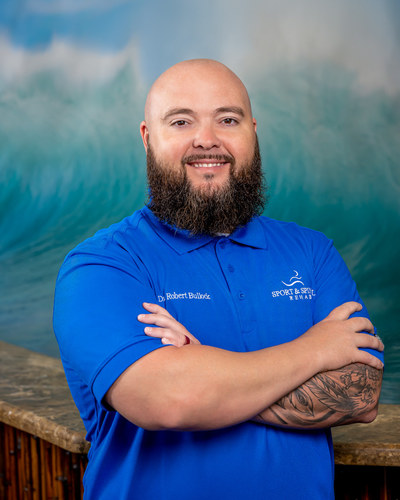 As a Florida native with over 10 years of experience in alternative healthcare, Dr. Robert Bullock is a board-certified chiropractic physician, licensed massage therapist, and certified in physiotherapy. He is currently working towards a post-graduate degree in chiropractic sports medicine as a Certified Chiropractic Sports Physician (C.C.S.P.) and has advanced training in both spinal and extremity chiropractic techniques. This specialized knowledge of sports injuries combined with his experience in the healthcare industry is utilized in the treatment of each patient at Sport & Spinal Rehab.
Dr. Bullock has helped both top-tier athletes and families using a variety of chiropractic and physical therapy treatments including spinal decompression, myofascial release, kinesio taping, the Graston Technique (instrument assisted soft tissue mobilization), and laser therapy. His integrated approach to health and recovery gives each patient a personalized treatment experience.
Disclaimer: The C.C.S.P. (Certified Chiropractic Sports Physician) designation certificate is not currently recognized by the Florida Board of Chiropractic Medicine. It is however recognized nationally and internationally by the U.S. Olympic Committee (USOC), the International Olympic Committee (IOC), the American Chiropractic Association (ACA), the ACA Sports Council (ACASC), the International Federation of Sports Chiropractic (FICS), and ProSport Chiropractic.